​April Popko: Between Two Worlds

January 10, 2019: Exclusive Exhibit, One Night Only

CONFESS Research​

Vitkova 5/23, Karlin, Prague 8, CZ


CONFESS Research hosted a beautiful evening for clients and friends of the CONFESS innovation team, featuring April Popko as the guest of honor. Popko presented her biggest exhibition yet, with work f
eaturing her latest collection, Between Two Worlds. This private show displayed nearly 70 pieces of original POPKO Artwork.

A Charity Auction for KONTO Bariery was a great success, resulting in money raised "For Adam" to purchase a prosthetic sports leg.
Proceeds helped from the bids made on Popko's painting titled, "Deep Wind."
Konto Bariery helps to break barriers for people with disabilities and is represented as the longest public charity for the entire Czech Republic.https://www.kontobariery.cz
"DEEP WIND (50x120cm, Acrylic on canvas, Prague, 2018) is part of my FLEET art series.

As I was born by the ocean and influenced by the clear, salt air, the cool sand and the magic of the Atlantic, my FLEET collection represents a sort of vehicle to connect with my family and the familiarity of where I came from. Living in a land-locked country (CZ), I recognize that I cannot only use the waves to carry my messages, but I must now also rely on the wind to carry my energy and intentions.

When taking a deep breath of fresh air, or breathing before a big life event, there is created a wind that is carried…to connect with others and spread my energy."
​- April Popko
---
Powered by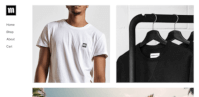 Create your own unique website with customizable templates.