2018 AUS-KIWI CHARITY BALL

Hosted by: CANZA
Prague, Czechia​
December 8, 2018
---
---
ABOUT THE EXHIBITION:
CONGRATULATIONS to Ondrej Ladek (the famous Czech poet and singer, Xindl X) for supporting the CANZA Charity Ball and winning the highest bid at Popko's art auction! The money it generated will make an impact on the lives of families in need from SKP HOPO by building homes for them.
American artist, April Popko, has lived and worked from her Prague 5 studio since 2003. She focuses on transferring strong energy through painting to bring positivie energy and light.
Popko's international debut solo exhibits were an immediate success in Prague, Czech Republic as well as in Provincetown and North Truro, Massachusetts, USA; Crete; Greece; Trento, Italy and Malaga, Spain. Born in Massachusetts, a natural fan and supporter of the art scene in Provincetown, Popko has also presented work in group charity exhibitions at the renowned Provincetown Art Association and Museum (PAAM) and Castle Hill, Center for the Arts.
www.paam.org
Currently, her art pieces can be seen at on Instagram #aprilpopko or
http://PopkoProductions.com
or in her studio by appointment.
Note from the artist
:
I love to support groups that mean something special to me. Living abroad (for the first time) landed me in Brisbane, Australia in 1998. I got the travel bug ever since! It was one of the most educational, adventurous and wonderful times in my life. For a season, I studied at the University of Queensland and spent as much time as possible traveling around "Oz", surfing on the Gold Coast, SCUBA diving in the Great Barrier Reef, trekking the rain forests, observing amazing animals in the national parks such as Kakadu, Daintree, Cradle Mountain, Uluru (the outback), and Freycinet (Tasmania) among many others. While "down under" I was fortunate to also spend time exploring New Zealand. There, I loved the underground honeycomb caving, skydiving above Lake Taupo, experiencing hot geysers, as well as mixing with the kiwis and learning about Maori culture in Rotorua. It was incredible! Needless to say, this unique experience will always be close to my heart and will lend me time for fun stories to tell forever. I support CANZA's goal in uniting the Australian and New Zealand communities, here in Prague, as well as giving to children and families in need at SKP HOPO. It is my absolute pleasure to help the efforts of
www.skphopo.cz
and I wish you a beautiful evening!
COMMISSIONS WELCOME
—I would be happy to create something special for you. Meetings with me are by appointment in my Prague 5 (Reporyje) Studio.
www.PopkoProductions.com
april@popko.com
+420 777 296 233
---
Powered by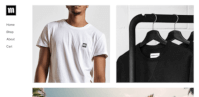 Create your own unique website with customizable templates.