Truro Public Library
Truro, Massachusetts, USA
August 2017
---
Gifted to the Truro Public Library to recognize the people who organize the incredibly creative and engaging children's programs, regular art displays and exhibitions as well as maintaining such a welcoming community atmosphere. Thank you for inspiring so many community members!

http://trurolibrary.org/

#237

Title: Just the Beginning, 2017

Artist: April Popko

Location: Prague 5, CZ

Medium: Acrylic painting on canvas

Dimensions: 30x40cm
---
Note from the artist:
My entire family visits this library at least weekly, during the summer months. We have been so lucky to attend many of the events and activities that the library organizes. From children's book readings, to science experiments with professionals and marine life lessons, to art openings and/or craft projects, music performances, charity sales and more! The library is a place for everyone and we love it there. It is such a rich learning environment that encourages the community to gather, to share ideas, to display works of art and to include all groups and interests. They always extend their help to people in need and so we want to show appreciation for all that they do. They sure make us want to come back! We love Truro Library!
---
Powered by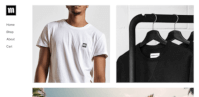 Create your own unique website with customizable templates.